Originally from Indianapolis, Robin came to Southern California at the age of ten and began his musical experience playing drums. He later switched to guitar and piano in order to give his parents a break from all the noise.
During his school years he played keyboards for the High School Jazz Band, Concert Choir and Madrigals. He won numerous Talent Shows and was a regular at all the local Variety Programs and school plays.
He entered a composing competition at the age of 15 in which he won 1st place for all high school students in the state of California. The composition he submitted was a solo-piano piece entitled "Crackerbox".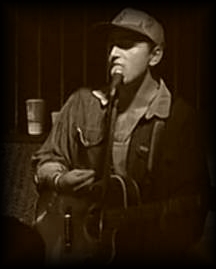 As a mostly self-taught musician, Robin has played with various different projects over the years. While attending High School he performed throughout Southern California at school dances, clubs and parties with the disco-dance-band "Brothers Convention". He even did a short stint with a nationally renowned Polka Band that is still in existence called "The Polka Family".
During his college years he performed in the Riverside City College version of "Hair" and was later hired as a house musician by the now defunct "Mission Inn Dinner Theater" in Riverside to work on shows such as Godspell, Camelot, West Side Story, etc…
In the 1980's he became part of the musical group "Exude" which had records released on A&M and Polygram. Their parody of Cindy Lauper's "Girls Just Wanna' Have Fun" sold in excess of 100,000 copies worldwide and they were selected by Musician Magazine as one of the "Best Unsigned Bands In America". Also to their credit was having their video "Safe With You" voted #1 by MTV audiences in the final episode of the "Basement Tapes".
After the break-up of Exude, Robin helped form the Orange County Alternative-Rock band called "NC-17" along with the Rogala Brothers. Their lively stage show had the Los Angeles Times calling them a cross between "REM" and "Jane's Addiction".
Since 1997 Robin has also been playing in the instrumental band "Insight" along with Robert Anthony Aviles (also an NC-17 member). Their music has been described as "New Age With An Attitude". Robert Kinsler of the Orange County Register said, "Insight is able to put on a forceful show and play music far beyond the abilities of most local pop players".
Robin has recently worked on composing the music for the upcoming documentary film called "Won't Anybody Listen". The movie is about one band's struggle to succeed in the over-crowded LA music scene.
Robin can be contacted at RTCanada@aol.com